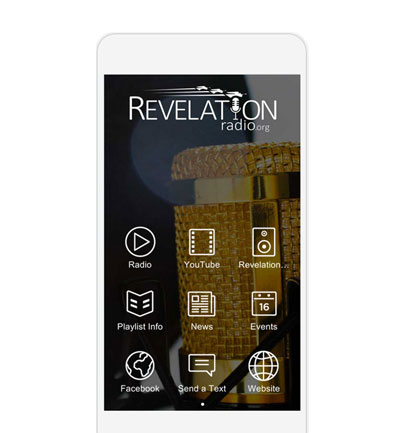 Revelation Radio is excited to announce that our app has received a host of new features as requested by users:
Listen to Revelation Radio now with current track information so you know the presentation that is being aired.
Listen and download audio sermons on demand with the new podcast feature.
Watch the latest Pioneer Health and Missions YouTube videos right inside the app.
Playlist information including current track and coming up next information.
Larger app buttons.
and more!
The Android version is available for immediate download:
https://play.google.com/store/apps/details?id=hr.apps.n207387166&hl=en
The iOS version will be released in the coming days.
Update: February 14, 2019
The iOS version is now available for immediate download:
https://itunes.apple.com/us/app/revelation-radio-app/id1445013935?mt=8&ign-mpt=uo%3D2